How do I activate my Ultra Music Festival Wristband?
1. Log in to your Ultra Passport account. If you don't have an account, you can enroll below.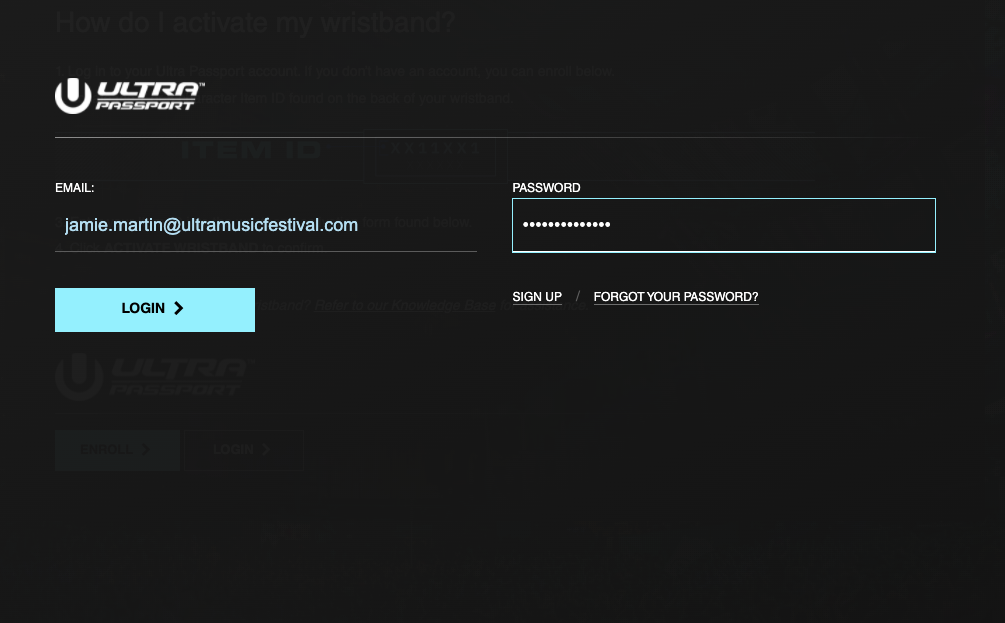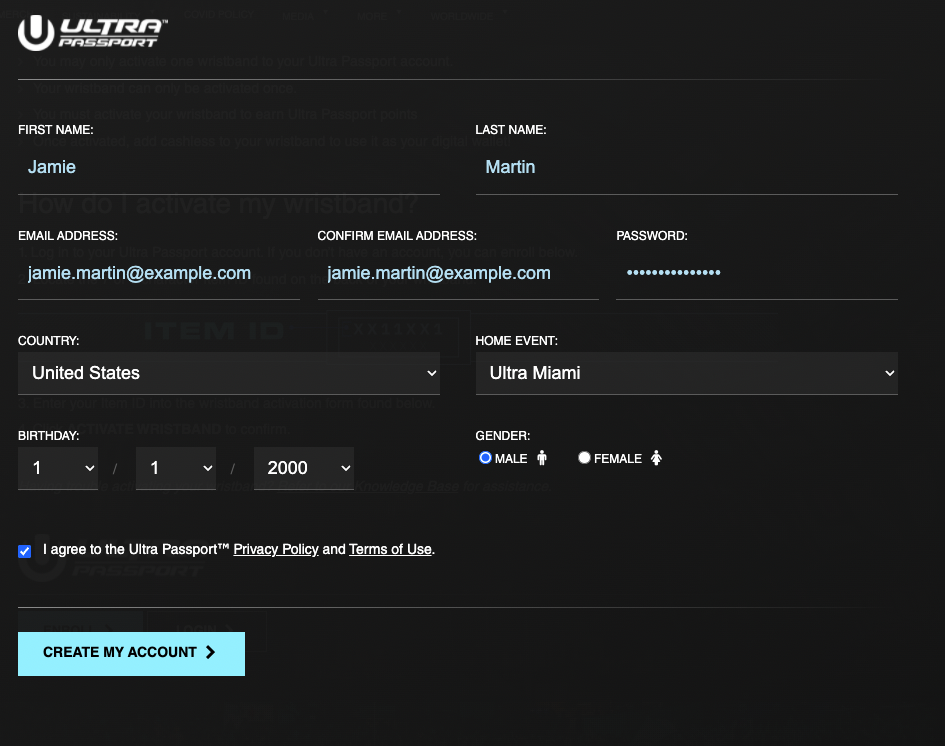 2. Locate the 7 or 8 character Item ID found on the back of your wristband.

3. Enter your Item ID into the wristband activation form found below.


4. Click ACTIVATE WRISTBAND to confirm.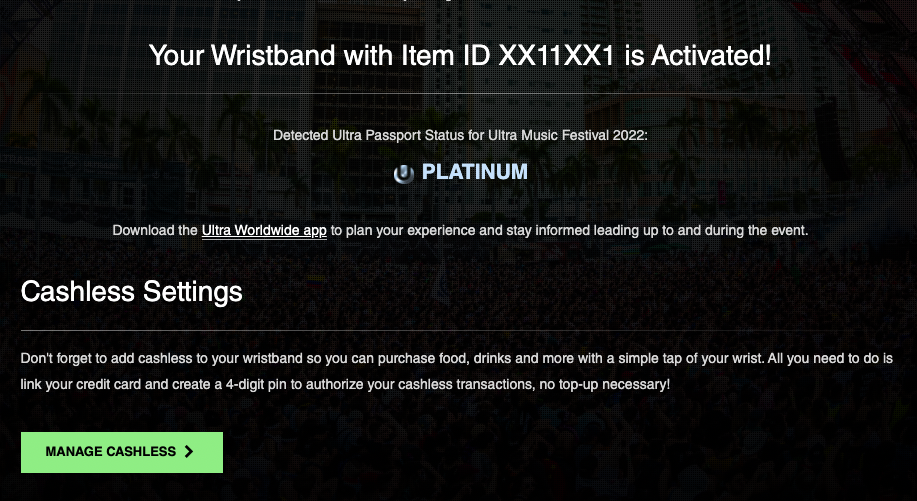 Related Articles

Where is Ultra Music Festival?

Ultra Music Festival 2022 will take place at Bayfront Park in Downtown Miami, Florida. For mapping purposes, the physical address of the venue is: 301 Biscayne Blvd. Miami FL, 33132

When is Ultra Music Festival?

Ultra Music Festival will take place on March 25, 26, 27, 2022. The festival will take place during the following hours each day of the festival: Friday: 4:00PM - 12:00AM Saturday: 12:00PM - 12:00AM Sunday: 12:00PM - 10:00PM (all times ET)

What is Ultra Music Festival?

Ultra Music Festival is a three-day electronic music festival in Downtown Miami, Florida. For more information, visit the official website.

Should I keep my Ultra Music Festival 2020 festival wristband if I still have it?

No, you do not need to keep your 2020 wristband.

Is there a minimum age for Ultra Music Festival?

Ultra Music Festival is an event for those 18 years of age and older ONLY. Age Requirements: 18+ to gain entry 21+ to drink alcohol, ID Required VIP tickets require age 21+ for entrance